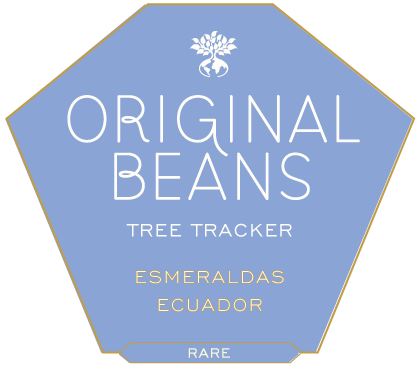 Thank you for growing a tree!
look at the amazing regeneration you have been helping us with on the esmeraldas coast 
Soccer fields of cloud forest ARE preserved
seedlings were grown in local nurseries
farmer families received organic certification
tree nurseries are up and running
| | |
| --- | --- |
| Area: | Mache Chindul Reserve |
| The forest: | Eco reserve Mache Chindul the size of 166.841 soccer fields |
| Rare wildlife: | Mache glass frog, boa constrictor, choco toucan, nine-banded armadillo, white-fronted capuchin, jaguar |
| Original bean: | Rare old-growth Arriba Nacional cacao |
| Your growers: | 16 families in 1 village |
Spring 2022
An audit on the farm to evaluate the growth of the timber trees that have been planted in the last few years is being conducted.
Spring 2022
Our local team starts the installation of individual wastewater treatment plants to improve the living conditions of all community members in Mono Bravo.
Winter 2021
Training courses in organic agriculture and organic certification norms are being held.
Autumn 2021
Farmers receive cinnamon seedlings to keep improving the diversity of their cacao forest.
Summer 2021
We plant 3.000 balsa tree seedling in the community owned nursery in Mono Bravo.
Spring 2021
The Bean Team provided a training course in forest monitoring and GPS tracker usage in the community-owned forest areas of Mono Bravo.
Visit the complete timeline of this project
ONE BAR : ONE TREE > GO SEE
Over past decades, the rainforests of Ecuador's Pacific coast have been reduced to a few green patches. The largest is known as Mache-Chindul Ecological Reserve. It was created in 1996 to protect against large timber companies.
The cacao farmers of Mono Bravo live inside the Reserve and act as stewards of the forest and its wildlife. Your enjoyment of Original Beans Esmeraldas chocolates empowers them culturally and economically in their old cacao tradition. Cacao here is more than income, it is an identity. That's why the farmers are preserving their forest as a "Climate Forest".
ALL THIS IS POSSIBLE THANKS TO YOUR PURCHASE!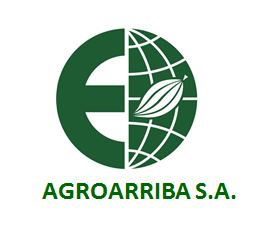 Esmeraldas 42%
Notes of caramel and hazelnut with Fleur de Sel resonate throughout this rare Arriba cacao. The taste floats down from Ecuador's last Pacific cloudforest, where silky tree frogs bask in the humid breeze.