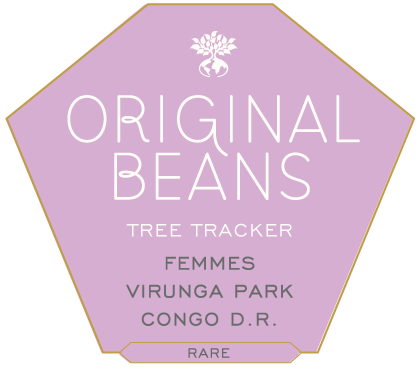 Spring 2022
The local team is receiving new sewing machines to grow their sewing courses for in rural areas of Virunga region.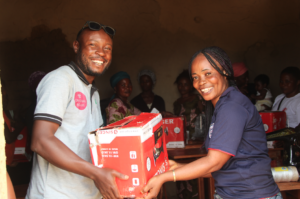 Winter 2021
IDAD (our local team) is organizing capacity building in mushroom growing to improve local nutrition.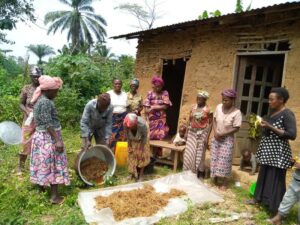 Autum 2021
Despite the COVID pandemic and international logistic problems, Original Beans manages to keep importing from D.R. Congo. The local team keeps purchasing fresh cacao from female farmers in remote areas thereby creating vital income.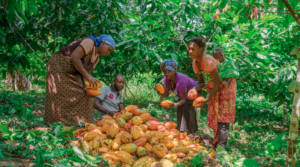 Summer 2021
Our Bean Team planted 70.000 trees that were raised in the local nurseries.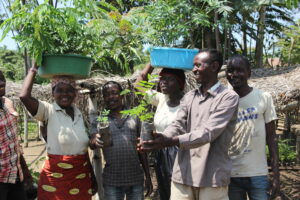 Spring 2021
44 young women participated in alphabetisation courses in rural areas and passed their exams, 38 young women participated in sewing classes and 232 woman participated in leadership courses.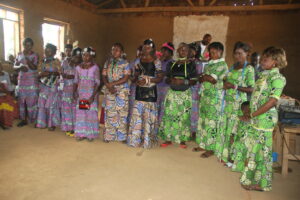 Winter 2020
The Femmes de Virunga coop has started selling honey on the local market to grow houshold income.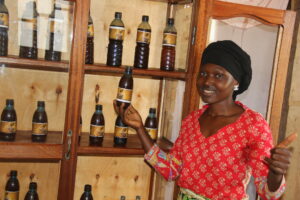 Autumn 2020
Our Bean Team distributed 92.865 tree seedlings to over 100 families, improving their agroforestry cacao systems.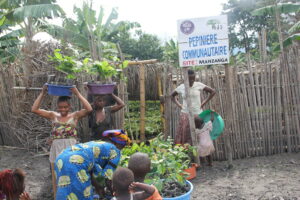 Summer 2020
Our local Bean Team trained 113 farmers in 11 villages (Maboloko, Malese, Ngazi, Runzayi, Irango, Visiki, Mundubiena, Mukasa, Ibolo, Kenembahore, Apiuthu) in beekeeping and honey production.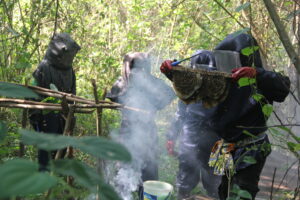 Spring 2020
Our local Bean Team installed new nurseries to grow native forest trees and regenerate the buffer forest of Virunga Park.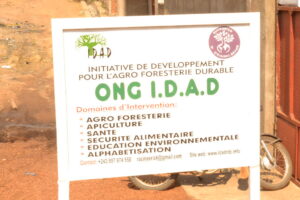 Winter 2019
Our partners trained over 1.800 families in 10 rural districts for Ebola prevention.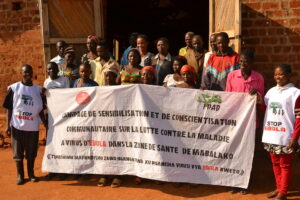 Autumn 2019
Our Femmes harvested organically grown vegetable for nutrition improvement and sales on the local market.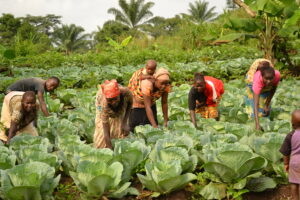 Autumn 2018
Our Bean Team equipped and trained dozens of women to sow bee-protected clothing.
Autumn 2017
COODAD launched a local honey production project.
Autumn 2016
The Bean Team established the world's first women-led cacao cooperative.
Spring 2015
Our partners provided leadership. and micro-enterprise training to hundreds of women. 
Autumn 2014
Femmes de Virunga chocolate launched. 
Spring 2013
Our Bean Team began teaching hundreds of femmes de Virunga to read and write.
Femmes de Virunga 55%
Essence of roasted nuts and cappuccino inspire and empower as the Femmes de Virunga takes hold of you. The strong taste of a rare Amelonado cacao honours the strength of women farmers lifting up lives in Virunga Park.